Professional Carpenter Eltham
Eltham Residential, Commercial & Industrial Carpentry Services
Do you need professional carpentry services for your home, business, or industrial property in Eltham? Welcome to APMG Services: your one-stop source for professional tradies!
Carpentry Services for the Residential & Business Community in Eltham
APMG Services provides professional carpentry services for a wide range of residential renovation projects, new-build developers, and commercial and industrial businesses.
Regardless of how small or large the job, whether it's custom-built wooden furniture or specialist woodwork for maintenance, renovations, repairs, or interior decor, our dedicated team of carpenters are experts in creating unique solutions for all kinds of carpentry needs.
With over 15 years of industry experience and practical know-how in servicing all kinds of industries including schools and childcare centres, retail shops, restaurants, corporate institutions, and aged care facilities, our versatile and highly talented carpenters offer an extensive range of services.
This includes renovations, constructions, repairs, maintenance, and installations of a wide array of wooden fixtures and fittings such as the following:
Framework

Decking

Pergolas

Carports

Flooring

Fences

Window and door frames

Kitchen and bathroom cabinetry

Benchtops

Built-in bookshelves and storage

Kids' cubby houses

Commercial and industrial carpentry

Interior walls

Joinery

Retaining walls
Get a taste of our woodworking projects below.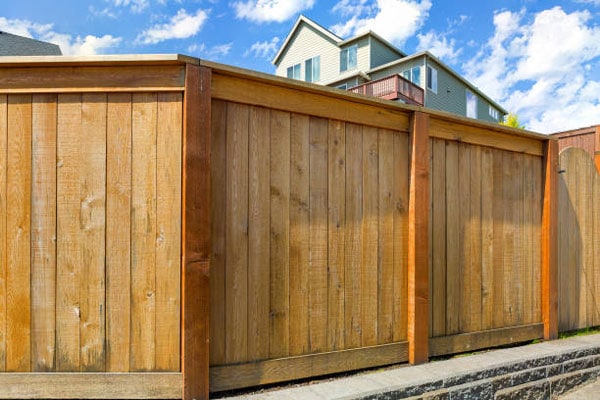 Our gifted carpenters can create just about anything for your home or business.
Get in touch with our team on 1300 97 97 40 to discuss your carpentry needs and we'll be happy to provide a FREE QUOTE for your consideration.
Why Eltham Residents & Businesses Prefer APMG Services
There are a number of reasons the Eltham residential and business community depends on APMG Services for their carpentry needs.
The first and foremost being our complete dedication towards service excellence, as demonstrated by our 6-year winning streak of the Word of Mouth Service Award from 2016 to 2021. The following helps too.
An integrated approach of offering a wide selection of related trade services with the bonus of a comprehensive project management service.

A fully insured and licensed team of professional tradies dedicated to perfecting their craft.

Pre-requisite police checks and WWC (Working with Children) checks to certify each tradie's moral integrity.

We believe in going the extra mile to ensure the highest levels of customer satisfaction.

Our keen attention to detail, which includes prepping and cleaning up after ourselves as a standard practice.
Call 1300 97 97 40
GET A FREE QUOTE
Trade Services Project Management for Homes, Offices, Commercial & Industrial Premises in Eltham
Staying true to our Aussie family business roots, APMG Services is defined by its unwavering dedication towards service and workmanship excellence, a quality embodied by each of our diverse tradies, project managers, and team members.
This ensures that all our clients benefit from the expertise and craftsmanship of top-rated tradies, be it for painting, plumbing, carpentry, flooring, cleaning, or handyman services for their home, commercial, or industrial properties in Eltham.
In keeping with our service-driven values, we offer an all-inclusive project management service to ensure that the project progresses smoothly on time and within budget, with all your specific requirements taken care of by the respective tradies, under the careful supervision of a dedicated project manager.
Leave it in our capable hands to attend to the finer details!
Tell us what you need. Call us on 1300 97 97 40 and we'll get the ball rolling with a FREE QUOTE.
Call Now Button