Cleaning Services Melbourne
Looking for a Domestic Cleaner or Commercial Cleaning Service to make your home or commercial property shine?
Are you moving out and need to arrange an end-of-lease clean in a hurry?
Or do you need a building site cleaner to restore normality and remove debris and dust after the builders have gone?
At APMG services, we offer a domestic, commercial and industrial cleaning service Melbourne-wide that comes with a guarantee that you'll love our cleaning service, or we'll do it again for FREE!
Our cleaners are highly experienced professional cleaners who take pride in a job well done and want to make sure we leave our clients impressed every time!
We value integrity and want you to be able to trust your cleaner around your home or business. That's why each cleaner is fully insured and has a police check and WWC check, so you know you can have us in to clean, even if you're not there.
We have a 55-point checklist for all our cleaning jobs to ensure absolutely everything is taken care of and there is no room for error. All our cleaners are focussed on producing quality cleaning results and have a keen eye for detail, so you are certain to love our work!
We offer a FREE quote so don't hesitate to get in touch on 1300 97 97 40 discuss your cleaning requirements with us and if you're happy with our pricing, we can book in a time and date for your first clean.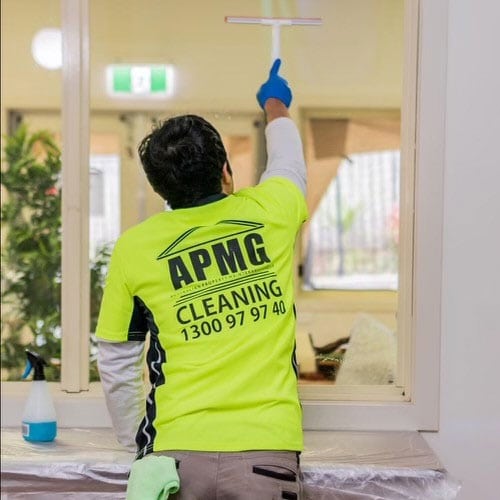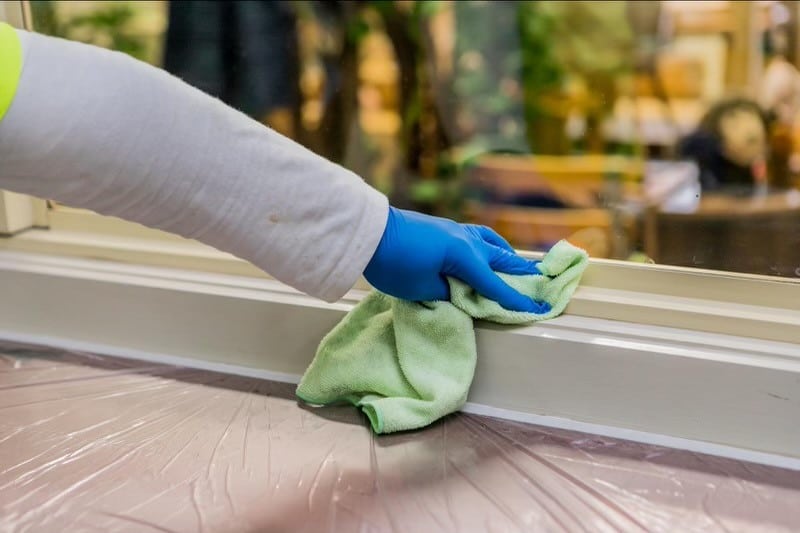 Regular or One-Off Cleaning Jobs Welcome
Whether you need a one-off clean, or a regular weekly, fortnightly or monthly clean, we will ensure every detail is taken care of, so you walk into your home or business and breathe a sigh of relief.
Our cleaners are reliable, so you won't be disappointed last minute by one who doesn't show up or put their energy into the job. We don't hire cleaners unless they're full trained and take pride in their jobs.
Domestic Home Cleaners Melbourne
Don't waste your time or effort on cleaning anything you don't have to! Leave it to the professionals in domestic and commercial cleaning to take the hassle out of your regular cleaning schedule.
We'll ensure your home is left in a pristine state so that you can simply relax or get on with the important stuff that deserves your time.
Working quickly and thoroughly, we get through a substantial amount of cleaning and ensure we complete it to a professional standard that you'd be proud of showing to your friends and family.
Commercial, Industrial & Office Cleaners
If you need a regular cleaning service to make your business premises shine, then get in touch for a confidential discussion about your cleaning needs.
Whether you need a cleaner for your:
Offices (to empty bins and clean flooring, surfaces, bathroom and kitchen)
Commercial shop or premises (windows, shop frontage or behind registers)
Industrial warehouse, garage, shopping centre, gym, or other business (specialising in huge spaces with specialised cleaning requirements)
The APMG cleaning crews will transform your space and make it more pleasant to go to work.
End of Lease Cleaning Melbourne
Wouldn't you rather move homes and focus on your new adventure and unpacking boxes than running back and forth for days to complete your end of lease cleaning?
Do you want to ensure you get your bond back and don't have any hold-ups with the real estate agent not thinking the property is clean enough?
Bond back cleaning is a standard that few people are used to cleaning at. It incorporates cleaning walls, blinds, balustrades, and all the other little things you may not have considered.
With our 55-point checklist, we'll ensure nothing is missed and everything is sparkling!
Our end-of-lease cleaners know what a real estate agent looks for and will make them shine so your real estate agent is very happy with the premises, and you get your bond back as quickly as possible.
When the builders have moved out and the dust has set in, give us a call and we'll send our specialist cleaners in to rapidly remove and clean everything!
Don't settle for a filthy finish. It can be so easy to restore sparkle to your home or business after renos are complete.
Get in touch to discuss your building site cleaning needs and we'll be happy to provide a FREE QUOTE.
We love to help our clients and take pride in a job well done, so don't hesitate to get in touch.
Speak to the cleaning experts at APMG Services on 1300 97 97 40 to discuss all your cleaning requirements and don't forget that we can easily provide quotes for other trade services too, while we're on the phone.
SAVE TIME & STRESS LESS! Need to book a few tradies for a project? Don't have the time to ring around a million services, only to book in unreliable tradies who don't show up on time, or worse yet, at all?
If you need several reliable trade services to complete your reno or building project, then we can help with our one-stop-shop for services available under one roof.
READ MORE
Call Now Button