Professional Handyman Doncaster
Doncaster Residential, Commercial & Industrial Handyman Services
Do you need a multitalented handyman for some odd jobs or to fix, build, or install a list of things for your home or business in Doncaster?
As a one-stop source for professional tradies, APMG Services provides painting, plumbing, carpentry, flooring, cleaning, and handyman services for the residential, commercial, and industrial community in Doncaster.
Handyman Services for the Residential & Business Community in Doncaster
Whether you're looking for help with simple maintenance jobs, custom-built solutions for a home, shop or office fit out, or adding finishing touches to a renovation or new-build project, we've got the right handyman for your needs!
Our trusted team of highly experienced, professional handymen have worked with clients on a wide range of projects including major home decorating, renovation, garden projects, new-build properties, and commercial and industrial projects.
Offering a combination of carpentry, construction, repair, painting, and installation skills, our creative and knowledgeable Doncaster handymen provide the following services and more:
Decking

Pergolas

Carports

Flooring

Fence repairs

Window and door frames

Kitchen and bathroom cabinetry

Benchtops

Painting, pressure washing or sanding

Shelving and flatpacks

Built-in bookshelves and storage

Kids' cubby houses and play equipment

Gutter cleaning

Interior walls

Office or retail fit outs

Landscaping

Tree lopping and gardening
Take a look at our latest handyman projects below.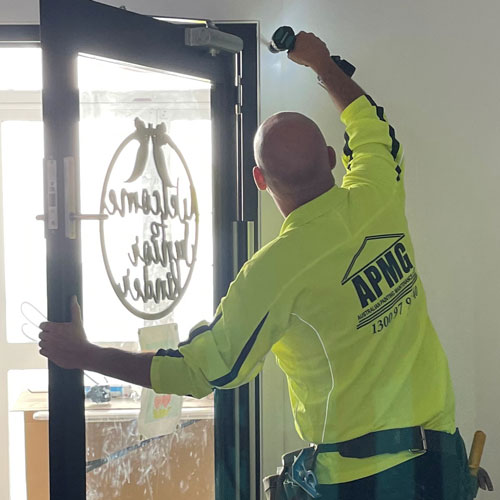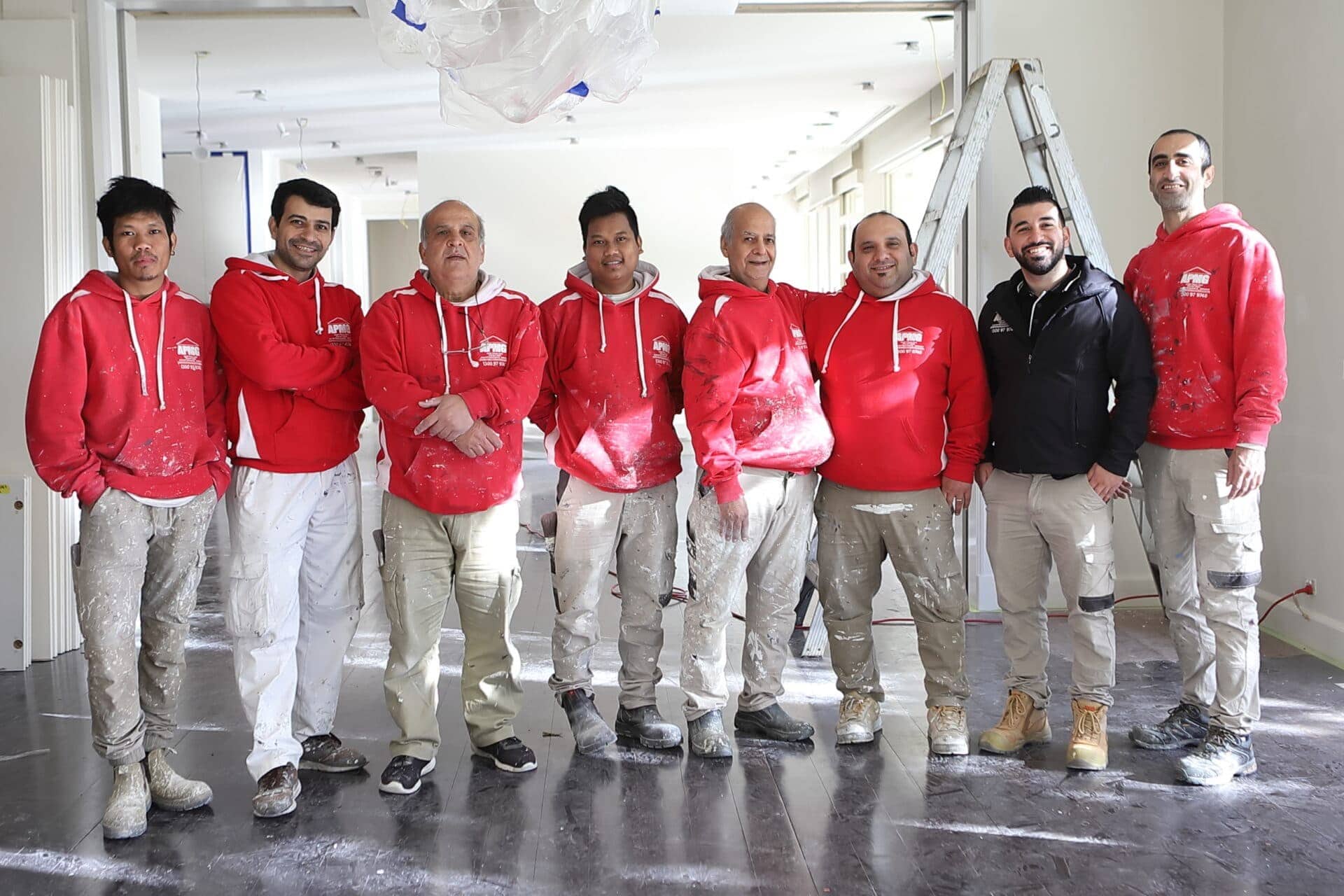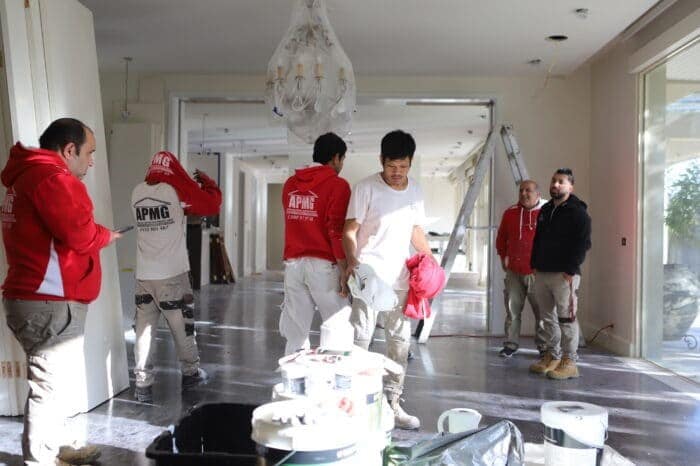 Call us on 1300 97 97 40 for a FREE QUOTE. We'll work with you to create a flooring solution tailored to your specific needs and requirements.
Why Doncaster Residents & Businesses Trust in APMG Services
Based on regular 5-star reviews by our enthusiastic Doncaster customers, here are a few common reasons they keep APMG Services on speed dial:
Tireless dedication to service excellence, proven by our winning streak of the Word of Mouth Service Award from 2016 to 2021.

A trusted team of highly skilled tradies who are fully insured and licensed, and verified with police checks and WWC (Working with Children) checks.

A professional and united team that reflects the brand's service-driven working culture.

Comprehensive project management of each project to deliver the best experience and results for the customer.
Painstaking attention to detail that goes above and beyond standard service, e.g. prepping and cleaning up after ourselves without being asked to.
Call 1300 97 97 40
GET A FREE QUOTE
Trade Services Project Management for Homes, Offices, Commercial & Industrial Premises in Doncaster
In addition to providing painting, plumbing, carpentry, flooring, cleaning, and handyman services all under one roof, APMG Services also includes full-service project management as an added bonus for clients.
Being an Australian-owned and family-run business, we believe in putting ourselves in the client's shoes. It doesn't make sense for the client to have to manage multiple tradies on their own when we already have a pre-vetted team of tradies and the industry experience and skills to project manage the job on behalf of the client.
Doesn't matter how simple or complex the job, whether it's for maintenance or an upgrade to your home, office, commercial or industrial property in Doncaster, our passionate project managers will be on-site to supervise your project and ensure delivery of the highest quality standards.
Happy clients makes us happy, which leads to sustainable growth for APMG Services: it's a win-win all around!
Call 1300 97 97 40
CONTACT US
Call Now Button