Professional Plumber in Richmond
Residential & Commercial Plumbing Services
Looking for professional plumbing services in Richmond for your home, commercial or industrial property? You're looking at it! 
Do you need a plumber in Richmond? Call us on 1300 97 97 40 to get your plumbing fixed!
Plumbing Services for Richmond Homes, Offices, Commercial & Industrial Premises
With over 15 years' experience in the industry, APMG Services provides a comprehensive range of plumbing services for Richmond homes, offices, commercial, and industrial premises.
Whether you have a blocked drain, in need of hot water system repairs or new installation, replacement of gutters or fascia covering, disconnection of plumbing systems for a renovation, or an installation of a new bathroom or kitchen, our trustworthy professional plumbing team will take care of it. No plumbing job is too big for us!
Be it for regular property maintenance, an upgrade, or a new-build project, our versatile and highly skilled and insured plumbers are vetted for integrity so you can be assured of their professionalism and workmanship.
No matter how simple or complex the job, our specialised team of residential, commercial, and industrial plumbers can fix any problem and install any solution that involves plumbing and gas fitting. Our extensive services include:
Blocked drains & drain repairs

Burst pipes

Hot water system repairs or installation

Installation or disconnection of bathroom or kitchen

Replacing gutters, fascia coverings or roof repairs

Plumbing and gas services/fitting

Stormwater drainage

24/7 Plumbing Emergencies
Do you have a Plumbing Emergency? We're available 24/7 anytime day or night for all your plumbing needs!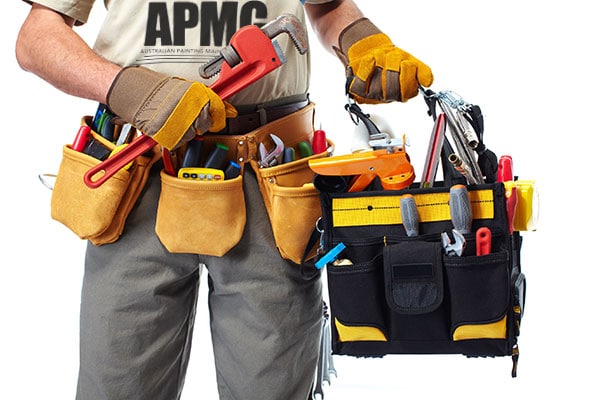 Project Management of Trade Services for the Richmond Residential & Business Community
Being an Australian-owned and family-run business, we ensure that our extensive crew of tradies and project managers are as passionate about providing exceptional service and workmanship as we are.
Considering that our comprehensive range of services includes painting, plumbing, carpentry, flooring, cleaning, handyman services, you can be assured of first-rate tradies and project managers across the board for your Richmond home, commercial, or industrial premises.
To save you the hassle and stress of having to coordinate with different tradies for complex projects, we assign dedicated project managers to oversee each project we take on, no matter how simple or comprehensive the job.
We'll start with an initial consultation to understand your needs and requirements followed by full-service project management to coordinate with the different tradies and ensure smooth progress and successful delivery. No more stressing out over late or no-show tradies and poor quality workmanship—we'll take care of the nitty-gritty for you.
Call 1300 97 97 40
GET A FREE QUOTE
Why Residents & Businesses in Richmond Favour APMG Services
Aside from having won the Word of Mouth Service Award every year from 2016 to 2021, our loyal base of Richmond customers rely on us for the following reasons:
Our unique approach of offering a comprehensive range of professional trade services under one roof complemented by an all-inclusive project management service.

A carefully vetted team of highly skilled and experienced tradies who are fully insured and licensed plumbers.

Compulsory police checks and WWC (Working with Children) checks to ensure the integrity of our tradies.

Our unwavering standards of customer service excellence.

Meticulous attention to detail that includes prepping and cleaning up after ourselves without being asked to.
Do you have a plumbing problem that needs fixing? Call 1300 97 97 40 to discuss all your plumbing needs and request a FREE Quote.
Call Now Button