Professional Flooring Blackburn
Blackburn Residential, Commercial & Industrial Flooring Services
Do you need trustworthy tradies to install new flooring for your home, office, commercial or industrial premises in Blackburn?
Why the Blackburn Residential & Business Community Call On APMG Services
APMG Services is your one-stop source for professional tradies in Blackburn, including flooring experts with 20 years of experience in a wide range of flooring installation and removal projects.
Our team's extensive industry experience in Blackburn residential, commercial, and industrial flooring includes removal and disposal of carpets, floorboards, lino and tiles, as well as installing, smoothing, and levelling the floors.
If you need guidance and expert advice on choosing the right flooring for your property in Blackburn, our team will be more than happy to walk you through your options and explain the pros and cons of each so you can make an informed decision.
We offer installation of all kinds of flooring materials to cater to different styles and budgets, which includes:
Carpets

Flooring underlay

Solid timber flooring

Laminate flooring

Engineered timber floors (floating floors)

Parquetry

Tiles

Polished concrete

Epoxy resin
Explore our latest flooring projects below.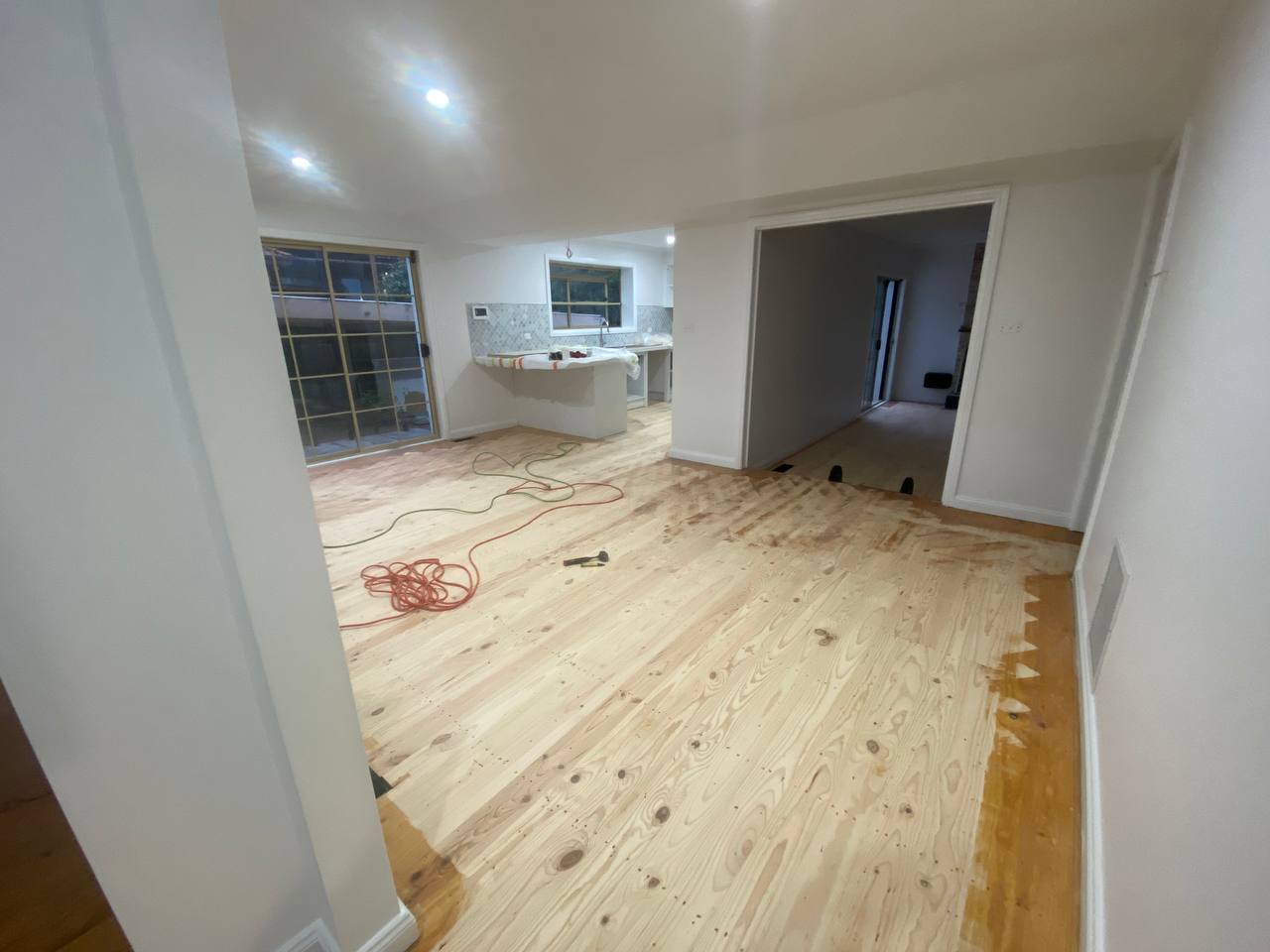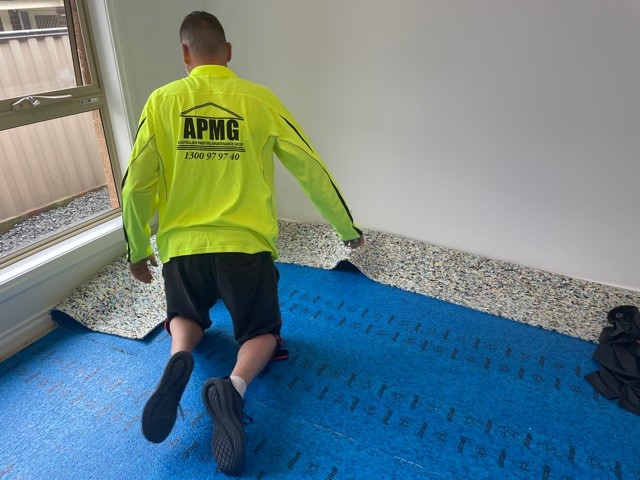 Call us on 1300 97 97 40 for a FREE QUOTE. We'll work with you to create a flooring solution tailored to your specific needs and requirements.
Blackburn Flooring Services for Homes, Offices, Commercial & Industrial Premises
Our happy Blackburn customers rely on us for a variety of reasons including the following:
Unwavering commitment to service excellence as demonstrated by winning the Word of Mouth Service Award 6 years back-to-back from 2016 to 2021.

A team of thoroughly vetted tradies who are fully insured and licensed, and required to pass police checks and WWC (Working with Children) checks.

A service-driven working culture that's reflected by every single team member.

A dedicated project manager appointed to oversee each project and coordinate with the different tradies to ensure an efficient process flow, seamless experience, and a professional finish.
A proactive, detail-oriented approach that includes prepping and cleaning the worksite for a flawless final delivery.
Call 1300 97 97 40
GET A FREE QUOTE
The Specialist Blackburn Residential Painters for Homes
Our passion for delivering exceptional customer service and workmanship drives everything we do at APMG Services; it's what defines our Australian-owned and family-run business.
On top of offering a whole spectrum of trade services in painting, plumbing, carpentry, flooring, cleaning, and handyman services, we also include full-service project management to ensure the best results for each client and project we take on.
Whether it's a simple maintenance project, a minor renovation, or a major restoration for your home, office, commercial or industrial property in Blackburn, our first-class project managers will oversee your project from start to finish to ensure the highest standards of workmanship and service.
We understand all too well the hassle involved in coordinating with multiple contractors and tradies—wires tend to get crossed which causes complications and delays to the project completion. You don't need that.
Leave it to us to worry about the heavy lifting and finer details—that's why we're here.
Call 1300 97 97 40
CONTACT US
Call Now Button